News
Design Magazine AXIS Vol.217 on Sale April 30 !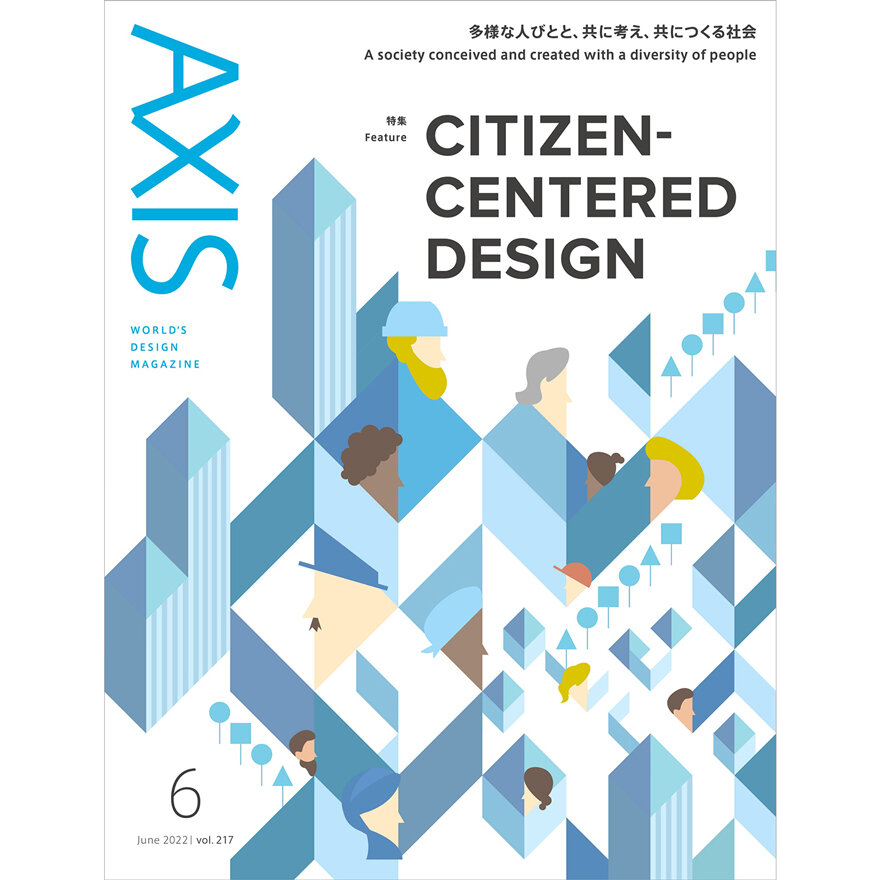 Citizen-Centered Design
Design conceived and created with a diversity of people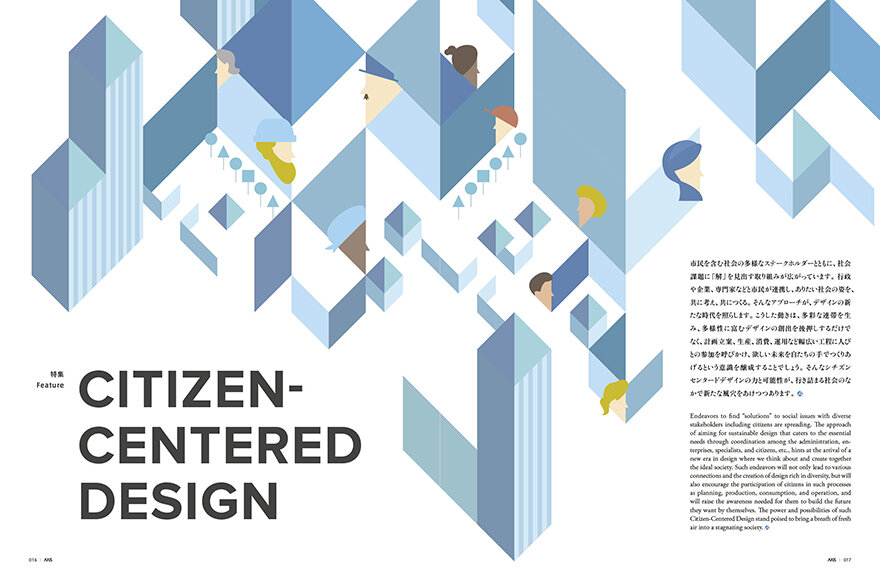 Endeavors to find "solutions" to social issues with diverse stakeholders including citizens are spreading. The approach of aiming for sustainable design that caters to the essential needs through coordination among the administration, enterprises, specialists, and citizens, etc., hints at the arrival of a new era in design where we think about and create together the ideal society. Such endeavors will not only lead to various connections and the creation of design rich in diversity, but will also encourage the participation of citizens in such processes as planning, production, consumption, and operation, and will raise the awareness needed for them to build the future they want by themselves.
The power and possibilities of such Citizen-Centered Design stand poised to bring a breath of fresh air into a stagnating society.
An interview with Dan Hill
A truly meaningful design process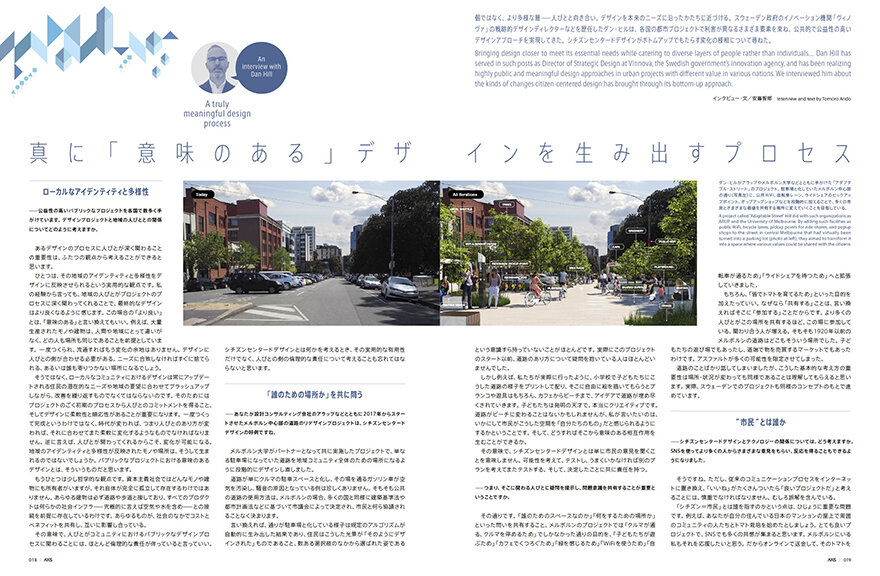 Bringing design closer to meet its essential needs while catering to diverse layers of people rather than individuals.... Dan Hill has served in such posts as Director of Strategic Design at Vinnova, the Swedish government's innovation agency, and has been realizing highly public and meaningful design approaches in urban projects with different value in various nations. We interviewed him about the kinds of changes citizen-centered design has brought through its bottom-up approach.
Citizen-centered approach to product development
A look into gender-fluid brands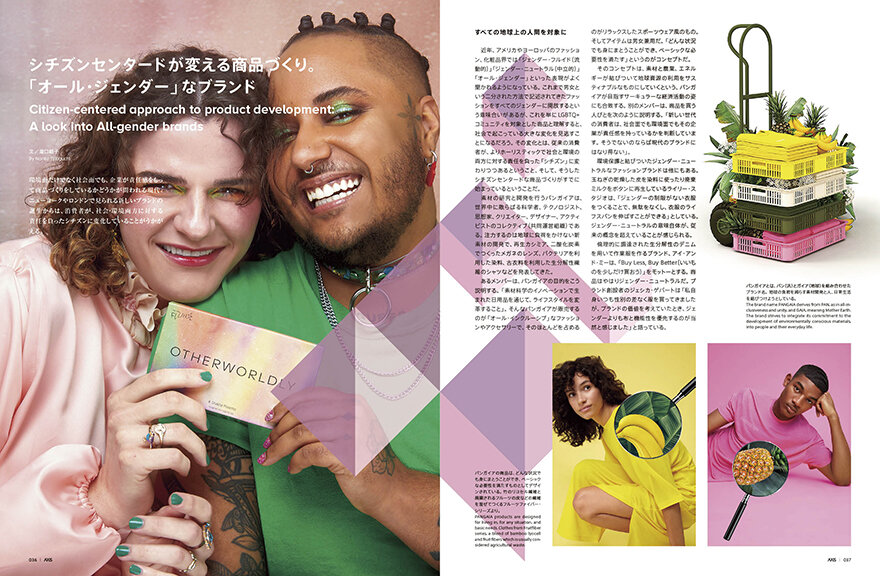 Nowadays, companies are demanded to create products responsibly, not only for the environment but for society. In New York and London, new brands are launching as consumers are transforming into citizens with responsibility towards both the environment and society.
Creating design not for individuals but for citizens
Dialogue: Akihisa Hirata (architect) and Haruyuki Seki (entrepreneur, civic hacker)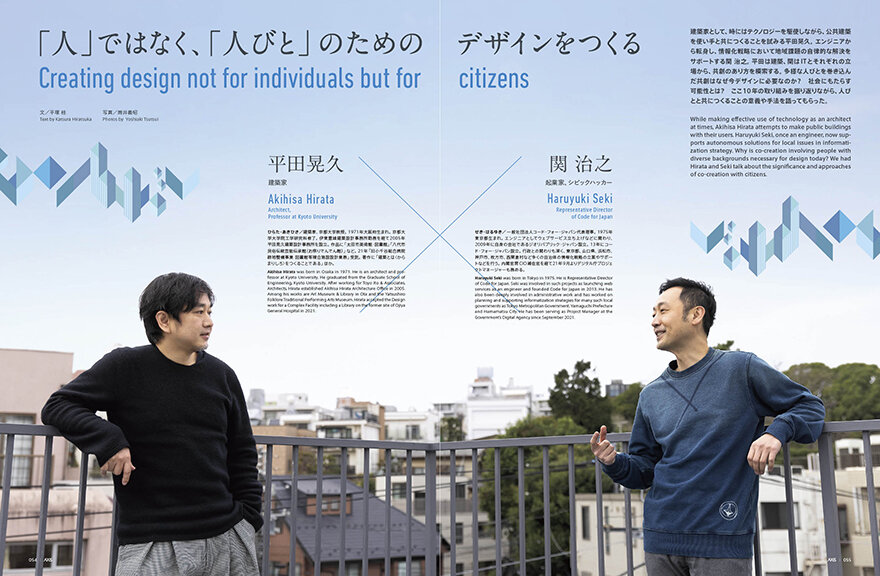 While making effective use of technology as an architect at times, Akihisa Hirata attempts to make public buildings with their users. Haruyuki Seki, once an engineer, now supports autonomous solutions for local issues in informatization strategy. Why is co-creation involving people with diverse backgrounds necessary for design today? We had Hirata and Seki talk about the significance and approaches of co-creation with citizens.
LEADERS
Kazuko KoikeCreative Director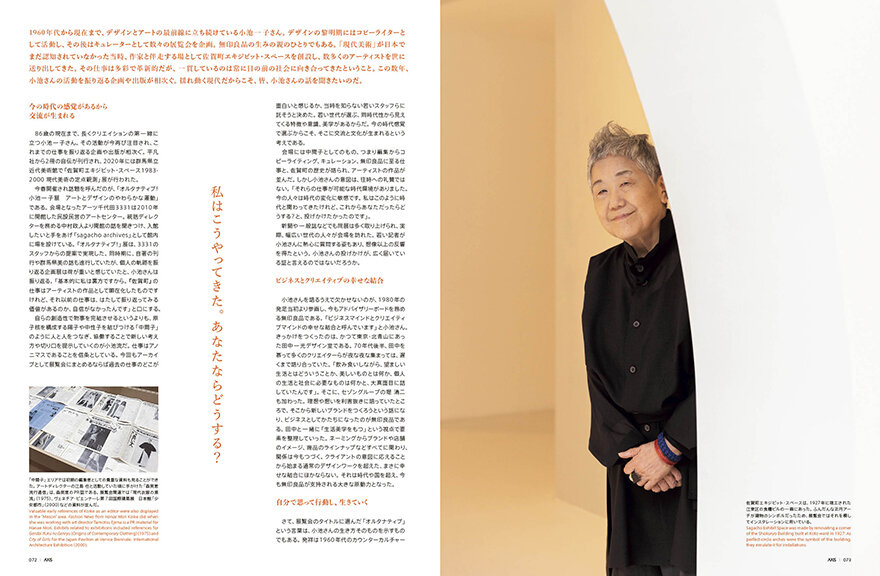 Kazuko Koike has been active continually on the forefront of art and design since the 1960s. She was active as a copywriter and then as a curator planning various exhibitions. Koike is also one of the founders of MUJI (Mujirushi Ryohin). When contemporary art had not yet received deserving recognition in Japan, she founded the "alternative space" Sagacho Exhibit Space as a venue to assist artists, and introduced to the world many contemporary creators. In the past several years, events and publications retrospecting Koike's activities have come up one after another. Precisely because we are in an unstable time today, everyone wants to listen to what she has to say.
Sci Tech File
Birds have languages and even use words and grammar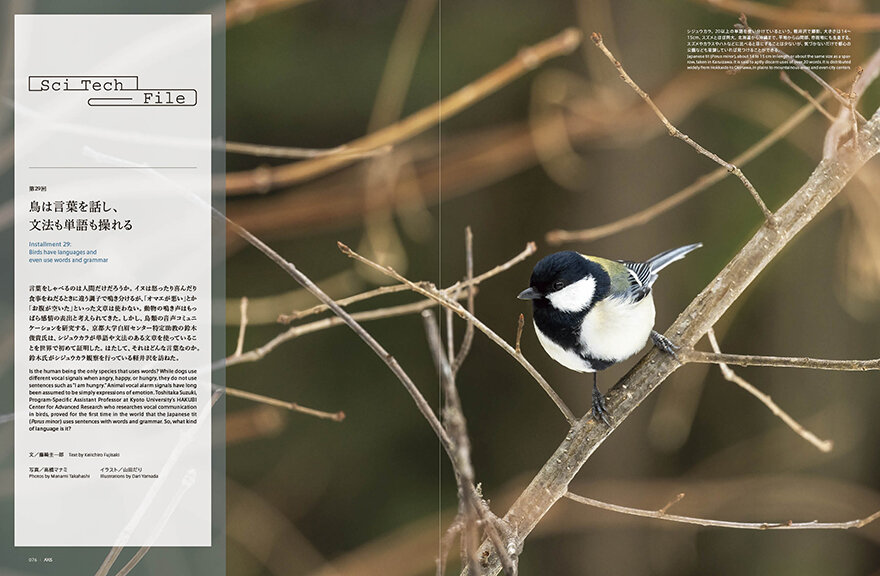 Is the human being the only species that uses words? While dogs use different vocal signals when angry, happy, or hungry, they do not use sentences such as "I am hungry." Animal vocal alarm signals have long been assumed to be simply expressions of emotion.
Toshitaka Suzuki, Program-Specific Assistant Professor at Kyoto University's HAKUBI Center for Advanced Research who researches vocal communication in birds, proved for the first time in the world that the Japanese tit (Parus minor) uses sentences with words and grammar. So, what kind of language is it?
INSIGHT
SHISEIDO and Sony
Top creative directors of the two firms discuss
How to build a design organization that transcends the times to capture the essential
The domestic in-house design department is undergoing change. Naomi Yamamoto became President of SHISEIDO CREATIVE Co., LTD., launched in January 2022. Daisuke Ishii became Head of Creative Center, Sony Group Corporation in October 2021. We asked these heads of two representative Japanese design departments about their roles and tasks, and what changes they are trying to realize in their organizations.
Contact
Design Magazine AXIS