News
Design Magazine AXIS : 40th Anniversary Special Issue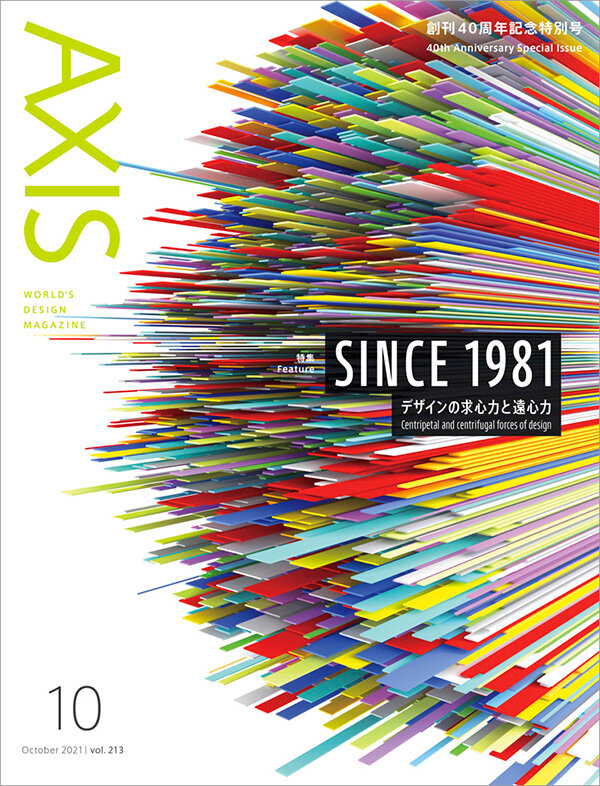 SINCE 1981
Centripetal and centrifugal forces of design
AXIS was first issued in 1981 with the intention to "establish a new axis for the era of design," and saw its 40th anniversary this year. In this the 213th volume, we returned to our stance at the time of inauguration and explores what will be demanded of design (which provides essential values) in what fields and scenes of society for the future while reflecting upon the path of design in the past 40 years.
Defragmenting the past 40 years of AXIS magazine
The cover of the 40th anniversary issue of AXIS was produced by art director Hiroyasu Kimura et al. from Flowplateaux (former Rhizomatiks Design) that conducts communication and graphic design work while fully utilizing digital technology. With a programmer Hirofumi Tsukamoto at Flowplateaux and Hirokazu Suehiro who specializes in analyzing video and images using AI at Intelligence Inc., these three gave their thoughts on the cover of this issue of AXIS.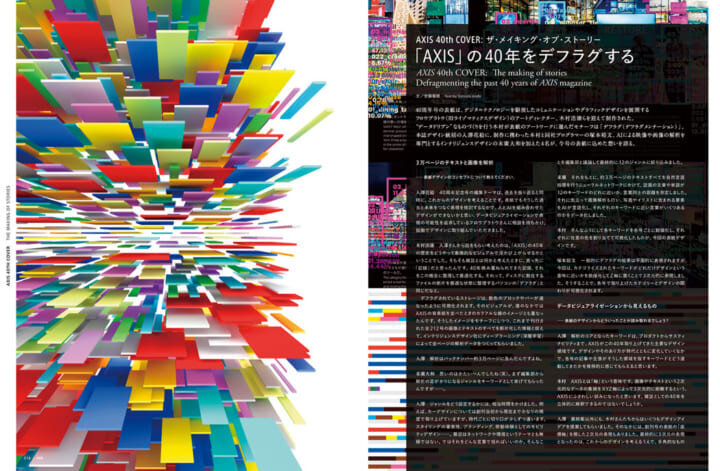 Design Chronicle 1981 - 2021
We extracted topics focusing on "events in the world" and "the perspective of design" from past issues of AXIS magazine spanning 41 years. The chronicle in this chapter represents just a fraction of the history of AXIS. We are confident however that it still affords the reader a view from both the vertical and horizontal axes of how design continues to change through time.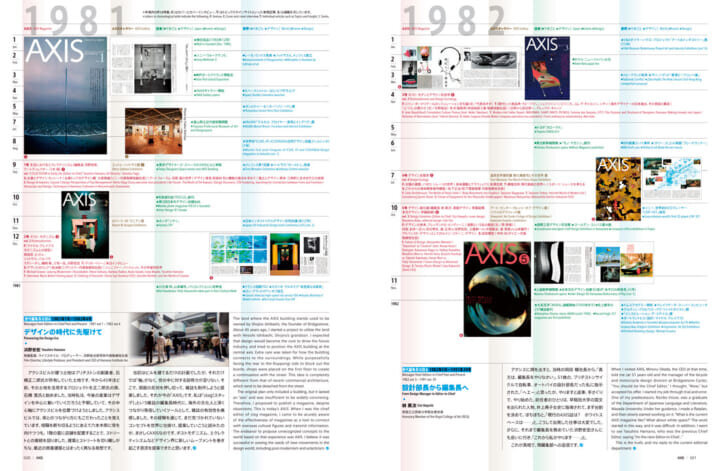 AXIS' grand plan for its 40th anniversary
Flipping through back issues approximating 30 thousand pages, we start to see waves of creative activities by people who moved with the tide of the times. Here, we take a bird's-eye view of the "era of design" through each and every page of the magazine's diverse visuals.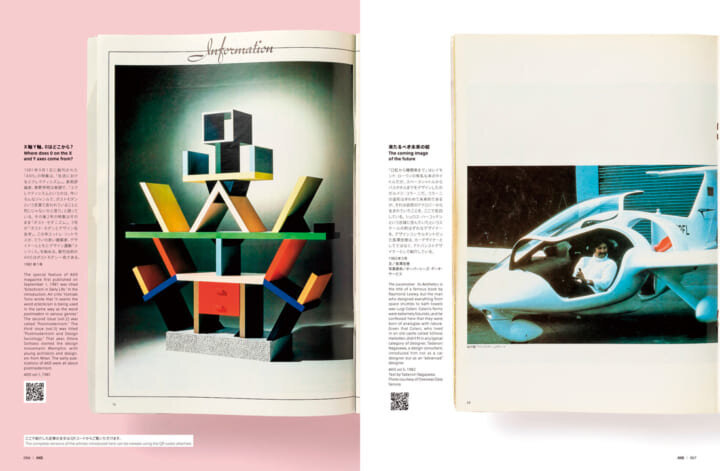 With AXIS and Design
If the word design is taken to be the vertical y axis, then the horizontal x axis comprises the activities of numerous designers and specialists who have taken that path. Here, these creators talk about their encounters with AXIS magazine and their thoughts on design.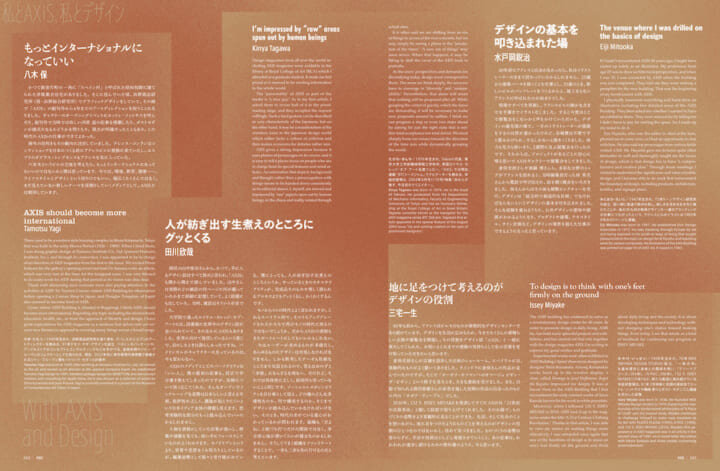 Perspectives for the designers of the future
AXIS believes it is important for young designers to value three perspectives: "social education," "global environment," and "physicality." We hope designers will grasp the world viewed from these three perspectives through the voices of opinion leaders. This chapter also includes an interview with anatomist Takeshi Yoro and a dialogue between Takahiro Tsuchida (Design Journalist) and Itsuki Tsukui (Science Fiction Writer).
Contact
Design Magazine AXIS